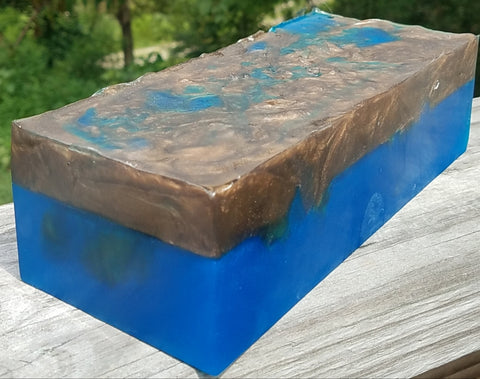 Bay Rum Soap Glycerin Soap Loaf
Soap - Glycerin & Olive Oil Soap - Bay Rum Scent - 
Handmade glycerin and Mica soap loaf scented in Bay Rum. (bay leaves and citrus) Awesome spicy scent!
OPTIONS: 
UNCUT
8 BARS (hand cut bars, size may vary - no label/packaging)
Beautiful blue and brown mica swirled glycerin soap.

42 ounces each - loaf size 3.5 x 2.5 x 8
Please note - The pouring method for this particular soap does not allow us to create the exact same design so each loaf will vary.
---
We Also Recommend
---